Welcome to the Requiemscape Wiki, we are curently adding as much content as we can, we have a page's that contains information about all the monsters,bosses in game,their drops and location. Our wiki includes our self-made storyline and the concept behind the server! We also have some nice starter guides to help you on your adventure!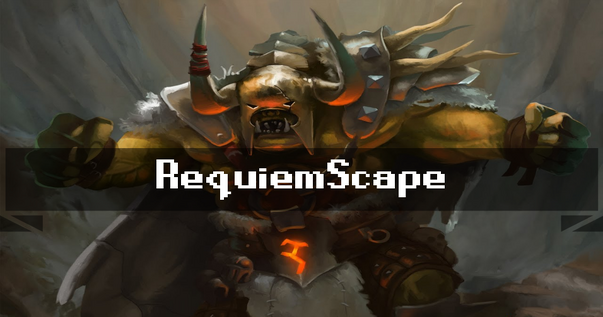 Table of Content
Server Features
All skills
Cool and unique skilling zone
Wilderness Skilling zone
Working slayer
Custom Quests & missions
Dedicated staff
Communitydriven content
Pre - EOC combat
Ad blocker interference detected!
Wikia is a free-to-use site that makes money from advertising. We have a modified experience for viewers using ad blockers

Wikia is not accessible if you've made further modifications. Remove the custom ad blocker rule(s) and the page will load as expected.